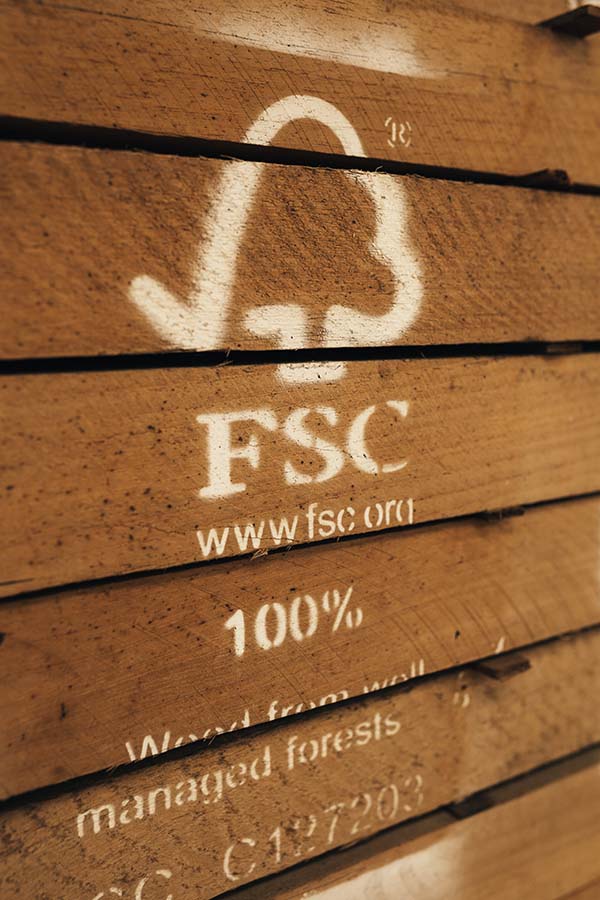 To find out what material we can supply under our certificate SGSCH-COC-060006 please click here.
We are also committed to the FSC values and declare not to be directly or indirectly involved in the following activities:
– Illegal logging or the trade in illegal wood or forest products
– Violation of traditional and human rights in forestry operations
– Destruction of high conservation values in forestry operations
– Significant conversion of forests to plantations or non-forest use
– Introduction of genetically modified organisms in forestry operations
– Violation of any of the ILO Core Conventions, as defined in the ILO Declaration on Fundamental Principles and Rights at Work, 1998
In line with our quest of moving the music industry towards the use of wood originating from responsibly managed forests, we have an FSC® (forest stewardship council) chain of custody. FSC certification enables us to supply FSC wood to instruments makers.
Responsible Forest Management, Legality and Traceability
Ever since Nicholas started his own tonewood business, his quest was to move the music industry towards the use of wood originating from responsibly managed forests. Today FSC® offers the most rigorous standards of all third party verification systems that certify that a forest is being managed in a responsible manner. Under their slogan FORESTS FOR ALL FOREVER, not only do they verify that a forestry operation is environmentally appropriate by protecting and maintaining natural communities and high conservation value forests, they also make sure they are socially beneficial, respecting the rights of workers, communities and indigenous people.
A key factor of FSC certification is that a third party audits a forest management unit and everybody within the chain of custody every year. Legality is a prerequisite for certification and traceability is an important part of the annual controls where each input and output are verified. This is not an individual claiming that "all my wood is legal", there is a whole system behind FSC that can prove it actually is.
As with everything there are critics about FSC, but wood is a true renewable source and giving forests their proper value by managing them responsibly while respecting forest dependent communities, is what will help preserve them for the generations to come. 
Since 2016 Nicholas Weber and his company Tonewoods S.L. are proud to deal only with FSC material, there is no other type of wood in the supply chain. These are all traditional tonewoods like Ebony, Mahogany, Maple, Spruce, Cedar or Rosewood, not alternative or substitute species.
One benefit of dealing only with FSC species is that the due diligence requirements for the Lacey Act and EUTR are made easier. Additionally, we offer full transparency about our supply chain and are open to customer visits to our operations or those of our raw material suppliers.